DN8™ ADVANCED
HEATING ELEMENT
Add value to your business with innovative solutions
LJUNGSTRÖM's latest heating element design offers the industry's most efficient heat recovery solution. Using advanced technology, the DN8™ Advanced Heating Element features a lower rotating weight and a decreased rotor depth for optimal performance.
Enhanced Efficiency
DN8 Advanced Heating Element offers superior efficiency – surpassing even our proven DUN™ and DN7™ Heating Elements, the industry's leading heating element for over fifteen years.
Cleanest Configurations
With reduced depth layers, the DN8 Advanced Heating Element provides a more cleanable preheater configuration as well as decreased pressure drop and fan power consumption.
Longer Lasting Solutions
DN8 Advanced Heating Element reduced element weight means an increased life on bearings and drives, therefore saving you costs over the long term.
TAKE ADVANTAGE OF THE BEST TECHNOLOGY TO DELIVER OPTIMIZED PRODUCTS THAT ADD VALUE TO YOUR BUSINESS
At LJUNGSTRÖM, we're known for our dedication to research, testing and development. Our latest offering, the DN8 Advanced Heating Element, is no exception. We've worked tirelessly to deliver the very best heat surface solution using state-of-the-art technology.
Push Boundries
Our ongoing commitment to improving our offering means that we've found ways to break down traditional design and manufacturing barriers to create a solution that defies convention so that you, too, can achieve more.
Surpass Expectations
Whatever your needs, the DN8 Advanced Heating Element solution offers a number of configurations and applications customizable to your plant, so that you can not only reach your goals but soar past them.
An Advanced Heating Element Solution Like No Other
For over fifteen years, our DN7™ Heating Element has been the industry's leading heat transfer surface solution. Now, thanks to our hard work, experience, and advanced manufacturing techniques, we've taken our heat surface solution to the next level. We've taken all the best features of the DN7™ Heating Element and enhanced them to create the DN8™ Advanced Heating Element.
Boasting new interrupted notch geometry, the DN8 Advanced Heating Element combines new additions, such as stabilizing notches on every sheet, with tried and tested features, such as our established reversing undulations. Additionally, our advanced numerical techniques have resulted in an optimized profile with an improved thermal pressure for equal or even lower pressure drop. Our patented DN8™ Advanced Heating Element ensures maximum turbulence of fluid flow while promoting maximum heat transfer for optimal results.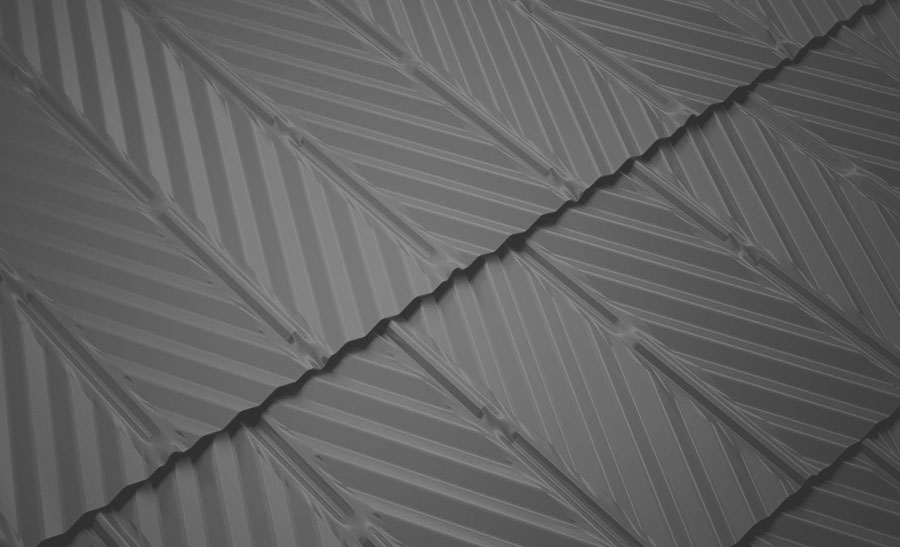 Seamless Layer Replacement
The DN8™ Advanced Heating Element is an ideal replacement for any hot and intermediate layers in your air preheater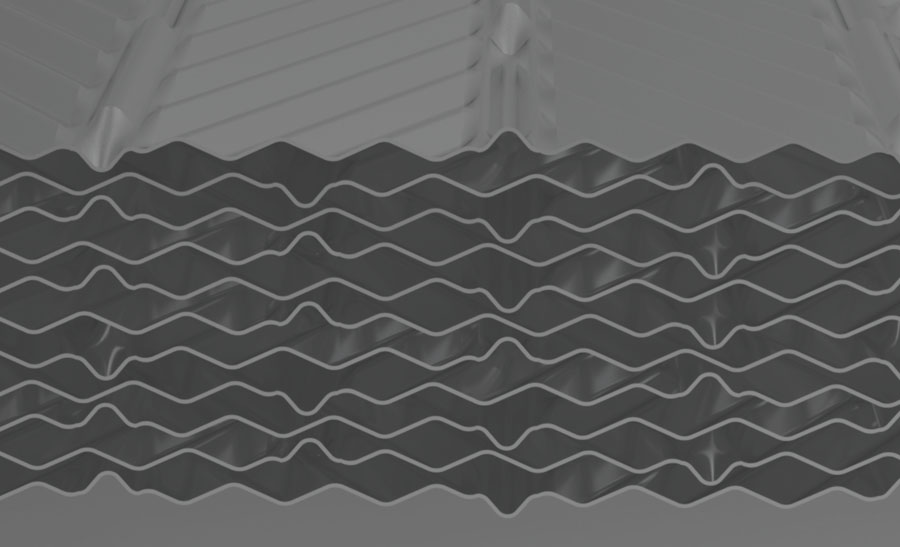 Multiple Uses
The DN8™ Advanced Heating Element can be used for various coal, oil and gas fired applications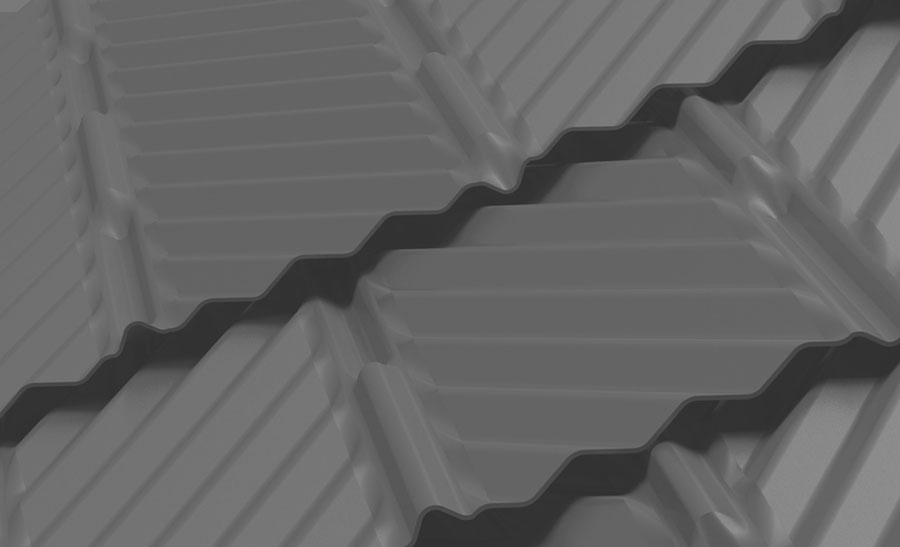 Easy Upgrades
The system also enables a seamless thermal efficiency upgrades for units currently using DU, DUN/DN7 or any corrugated element profile.
How DN8™ Advanced Heating Surface Can Make a
Difference to Your Operations
Increase your thermal efficiency for equal depth
Lower operating costs for the same thermal efficiency
Achieve lower pressure drops for the same thermal efficiency
Promote even flow distribution
Enable easy and low-hassle plant upgrades without affecting your bearing or drive units
Extend the life of your equipment and enjoy significant long-term savings