PLATFORMS AND ANODE CAGES FOR OFFSHORE WIND
Specialized fabrications of critical components for the expansion of offshore energy.
Platforms and Anode Cages
As the world focuses on alternative green energy sources, the expansion of offshore wind is accelerating and commitments for offshore wind power project development have never been higher.
We work with some of the biggest names in the industry on major U.S. offshore wind projects to provide solutions for prefabricated steel components such as:
Supported Internal Platforms (SIP)
Anode Cage (AC) assemblies
Monopile (MP) Doors
Developing Solutions for Offshore Wind
LJUNGSTRÖM has a strong history of solving problems for clients throughout the world and wide experience manufacturing built-to-order assemblies and custom products, typically being very large static and rotating structures. Our in-house engineering and manufacturing resources work with customers on complex fabrication projects to develop solutions to manufacturing and logistics challenges for large offshore wind tower platform components.
We have proven experience in conceptualizing new fabrication processes, completing pre-production prototype design, building and testing our own proprietary fabrication, transport & alignment tooling and fixtures. Our goal is to use our experience of serial production manufacturing cells to provide the highest quality steel pre-fabrications for onsite final assembly that completely fulfill stringent customer specifications.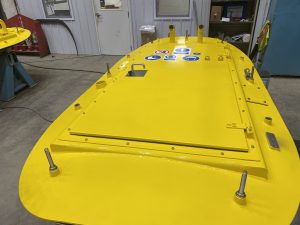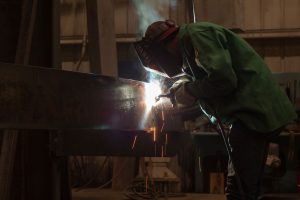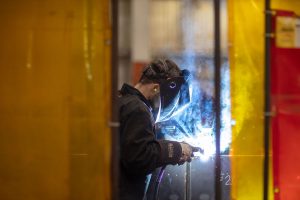 Welding Capabilities
Our extensive welding capabilities cover all processes and fulfill all requirements of AWS/ASME, with all our craftsmen qualified to AWS D1.1, ASME XI, or ISO-3834-2. We have multiple in-house Certified Welding Inspector's (CWI) to ensure we provide the highest quality work on carbon steel, 300 & 400 grade stainless steel, Inconel, aluminum, and abrasion-resistant materials.
Welding processes include:
GMAW – Gas Metal Arc (Mig)
GTAW – Gas Tungsten Arc (Tig)
SMAW – Shielded Metal Arc (Stick)
FCAW – Flux Cored Arc
ESW – Electroslag
SAW – Submerged ArcSW – Stud Welding
SW – Stud Welding
Specialty Coatings

Our new climate-controlled paint & coating capabilities were installed in our U.S. factory specifically to meet the requirements of the latest offshore wind projects. Covering over 15,000 sq.ft. and complete with alkaline wash, shot blast, and multiple paint booths all under the watch of our own in-house NACE CIP Level 2 certified coating inspectors.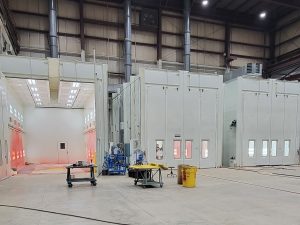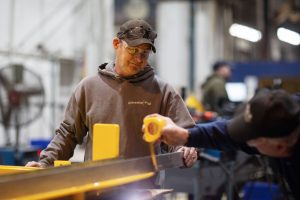 Quality

We understand that quality is of utmost importance to every offshore wind project, and we have proven expertise in delivering quality steel fabrications according to ISO-3834-2, ISO 9001, and ISO 14001.
LJUNGSTRÖM Firsts:
We are proud to be the first U.S. based manufacturing facility to receive ISO-3834-2 comprehensive operations accreditation for Offshore Wind fabrications.
Industry recognized as the first U.S. company to fabricate and deliver secondary steel structural components for the U.S. offshore wind industry.
To manufacture and deliver prefabricated anode cage assembles for local dockside assembly, we have developed a unique high output modular anode cage production process utilizing proprietary fixtures and alignment tools (which have applications in the prefabrication, road transport and final assembly of other large annular structures).